Instagram: Three Big Benefits for Your Small Business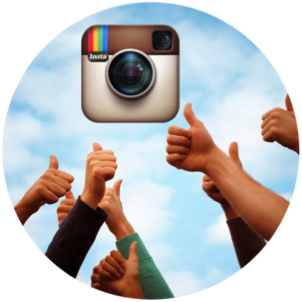 Instagram is a well-loved app that's known for the pictures you can take with it – but contrary to popular belief, that's not all it offers. Beyond the pictures you snap is an app that can be very influential for your business – it actually can be your next business-changing marketing tool. There are over 150 million people on Instagram and 55 million photographs uploaded every day making it a large, active network where you want your business to have a presence.
As the population of Instagram users continues to grow, it's a place small businesses should explore and just one of many ways to build a great business reputation. Here are some benefits Instagram offers your small business:
Promote a Personal Feel
Beyond just some pretty business cards or a nicely decorated lobby, Instagram can truly create a personal vibe and personality for your business. You may be one of many small business owners who depleted their savings, took a major risk, or even quit an office job to fulfill a dream of owning a business. But many of your customers have no idea that you did all of that.
Instagram gives you the chance to put your personal side on display for your customers to see and may help speed up the growth of your business. Not only does Instagram allow you to humanize your company, you also can share your passion for your business. Consider sharing a behind-the-scenes peek at how your business runs. Simple pictures and videos don't take a lot of time but make a lasting impact on consumers. 
Reach a Greater Demographic
Through images, Instagram connects people from all parts of the world. Once your business uses it, you open yourself up to a new audience. For nearly any business, this can only be a good thing. With the millions of people on Instagram who upload photographs daily, it's an app worth downloading. Create your presence through staying open to new connections and by being active, which means you need to like, comment, and follow others.
Network with Ease
Sometimes it's easy to get caught up in all of the picturesque images, but remember that there's more to Instagram than the photos alone. It's like other social networks, so maximize your Instagram presence and network.
Remember why social networks were invented – to help people meet others and build strong relationships. Interact with new people and you can gain followers and new customers. Keep in mind that the benefits of Instagram don't stop there: Instagram is connected to Facebook and Twitter which allows you to easily link all of your networks and use them interchangeably with ease.
Who would have thought taking pictures can do all of this for your business? But it is true – pictures tell a story and, when utilized well, can drive engagement. Instagram has the ability to be a powerful avenue that allows you to share the personal side of your business with your customers, connect with potential prospects and create meaningful relationships. What are you waiting for?
What benefits has your business seen as a result of an Instagram presence? 
Megan Totka is the Chief Editor for ChamberofCommerce.com. She specializes on the topic of small business tips and resources. ChamberofCommerce.com helps small businesses grow their business on the web and facilitates connectivity between local businesses and more than 7,000 Chambers of Commerce worldwide.