What Does CRO Stand for in Digital Marketing - Things You Should Know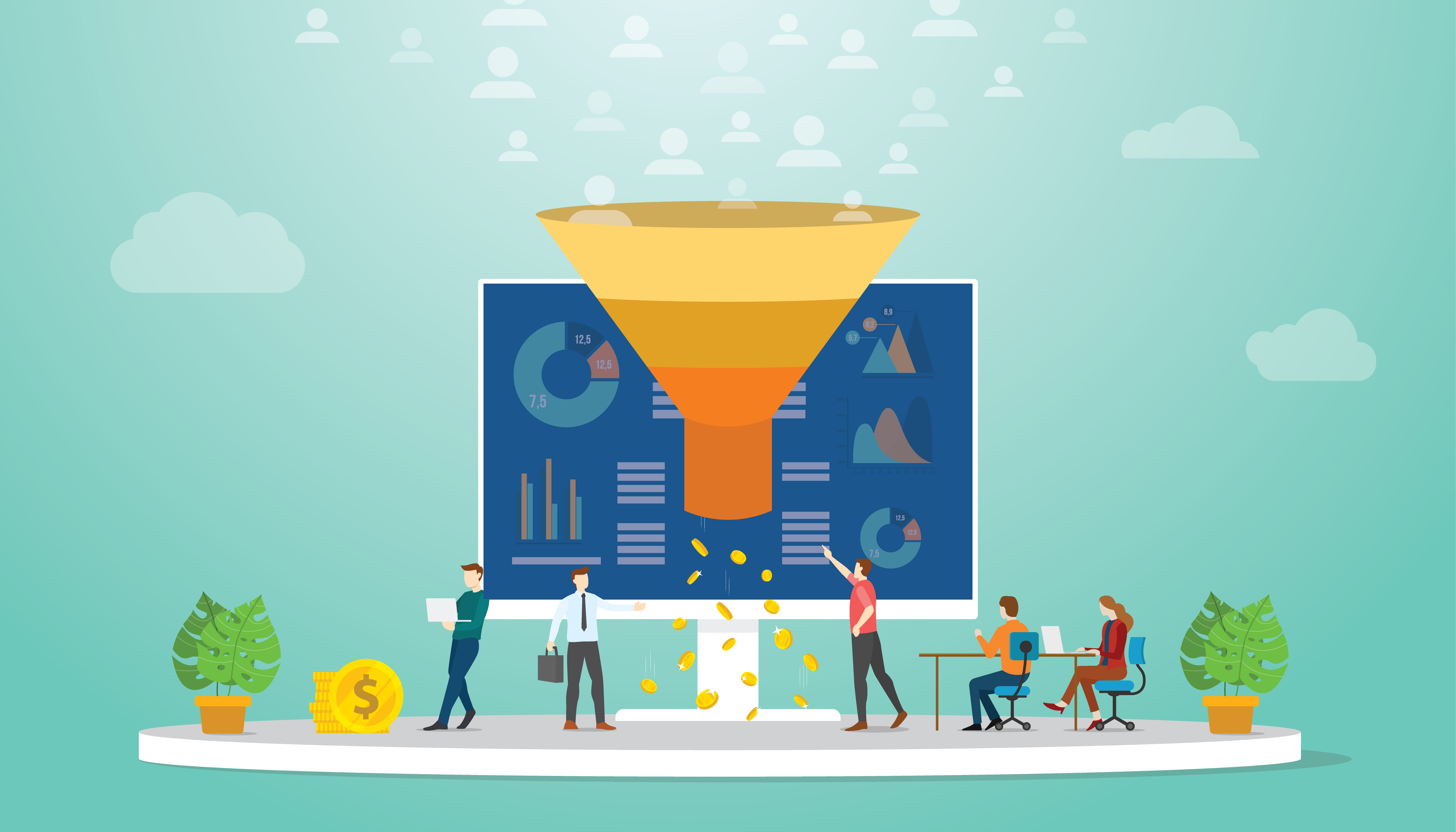 Author: Marquis Matson
The world of digital marketing is a large battlefield, with millions of brands trying to get their name out there to get ahead of their competitors and grow their business. But boosting your brand's visibility is not as easy as it sounds. Moreover, having a large number of brand followers does not always translate to the same amount of sales. But with the right conversion rate optimization (CRO) strategy, you can always transform those website visits, likes, and comments into sales and start growing your revenue.
What is a CRO strategy?
A CRO strategy is the process of improving your customers' buying experience and optimizing your website to boost your sales. To accomplish this, the use of analytics and feedback will help you understand what your users want and need whenever they are looking at brands similar to yours. Conversion rate optimization can take on different forms, from incorporating call-to-action sections on your website to streamlining your online store's add-to-cart and checkout processes. By implementing the right set of strategies, you can increase your sales and gain more return customers.
To identify the right CRO strategies for your business, it's essential to gain a broader perspective of what your customers want first. Personalizing your approach to sales is critical, as this can help you reach out to the right kind of customers. To do this, you should analyze your website from a consumer's perspective and try to identify what may be lacking and may need improvements.
As part of your website optimization, you should also understand what you are trying to improve and what you would like to gain from this improvement, helping you focus your efforts better on what you would like to achieve. Is it to come up with better means of adding call-to-actions, improve your website aesthetics to boost your brand's reputation or to make checkouts and payments faster for your customers? Once you have identified your goals, you can now develop the right CRO strategies to help you achieve your objectives.
Benefits of Conversion Rate Optimization
As one of the most sought after techniques by online marketers, a business can earn a variety of benefits from conversion rate optimization. With consistent and proper implementation, you can take advantage of the following:
1. Get ahead of the competition.
With a consistent and active implementation of your CRO strategies, you get to stay ahead of the game. It lets you acquire better exposure to your brand, boosts your reputation, and helps you reach out to more customers. With the online market being a constant race and with so many similar businesses wanting to earn more, it makes sense for you to exert some efforts to always stay on top of your customers' choices.
2. Gain more customers.
Probably one of the most important benefits that you can get from conversion rate optimization is that it helps you understand your customers better and build a better experience for them in the process. By improving your CRO, you get to come up with better ways to provide your customers with a shopping platform that is convenient and hassle-free, which in turn, helps you gain customers.
3. Improve your brand's reputation.
One of the most essential tools to help you improve your brand's reputation is your website. A website serves many purposes, especially with the ever-growing importance of online marketing. Part of improving your conversion rate is your continuous pursuit of optimizing your website. From improving its design up to minimizing its load time, every little piece of optimization that you can apply on your website can help build people's perception of your brand.
Moreover, a good way of reaching out to more customers online is by having your own social media account that you can connect to your business website. You can also use Facebook or Instagram bots to help improve your interaction with your customers and followers, which can also help boost your brand's reputation. With a reputable brand, a positive social media presence, and a professional-looking website, you can build your customers' trust and provide them with an exceptional user experience that is worth supporting and promoting.
4. Boost your website profits.
By optimizing your conversion rate, you get to entice more prospective clients to choose your brand. With a better and more welcoming website, you can gain more website visitors. The more website visitors you have, the bigger are your chances of earning profits. Through CRO, you get to make instant profits from your online platform, all of which you can pocket since there will be no need for you to pay advertisers. CRO helps you get a better bottom line since CRO can be a cheaper and better way of promoting your business online.
5. Understand your customers better.
As an online entrepreneur, you need to have a better grasp of the market you are in, as well as the wants and needs of your prospective consumers. Knowing who your customers are and how they behave can help you streamline your marketing approach and optimize your strategies. You can use this knowledge of your customer to encourage more website visits, boost your site traffic, and earn more profits.
When is CRO Right for Your Business?
Before thinking about conversion rate optimization, you should focus all of your efforts on consistently attracting website visitors. Once you have a significant number and a steady flow of visitors to your website, you can now work on turning those visits into leads, which can become a potential sale. Conducting market research can help you learn more about your customers and understand what products or services are in demand.
The Bottom Line
For your conversion rate optimization to be successful, you should be more focused and dedicated to getting your brand out in the market. By consistently improving your marketing strategies and providing your customers with a user-friendly website, you can make the most of your CRO strategies and meet your business goals in no time at all. Keep in mind that the purpose of CRO is to help your customers through their buying experience and help them find a reputable business they can trust. Moreover, if done correctly, you can gain return customers for your business and be recommended to other users, too.