Five Email Marketing Tips for Small Businesses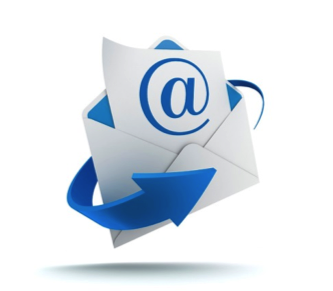 With spring here, it's the perfect time for small business owners to reach customers and offer seasonal specials and bring in new business. Email marketing is a great way to boost business – 44 percent of email recipients have made one of more purchases in the last year based on a promotional email. Email marketing is a great way to reach your audience, one of many ways to build a great business reputation and boost your sales. Take into consideration these five tips for effective email marketing: 
Make it Unique to Your Business
Show your customers that it is yours by adding your logo and your own images. Choose a template that complements it. Use a newsletter template to announce upcoming events and special news such as promotions or new members of the team. Keep your tone friendly and conversational. 
Bank on Bulk
Bulk email features can allow you to reach thousands of current and prospective customers with the click of the mouse. If you have more than one location, the multi-store capabilities even allow you to reach your customers at all of your locations. Remember to make sure the email uses the right tone so it does not sound like a mass email, even if it is.
Thank Your Customers
Make sure to always tell your customers that you appreciate their business. An often over-looked way to do this is through sending email receipts. Customize your receipts with a "thank you" message and even add a small discount for their next visit if they complete a survey. This will drive repeat business and boost customer loyalty – this is one of many reasons why personal touch trumps technology.
Let Customers Know You Miss Them
Create automatic reminders that will invite your customers back to your store. Offer incentives, such as a discount on their next order to let them know you appreciate their business and want them to come back again. A well-timed email can be just what your business needs to create a steady pace of customers all year long.
Let Your Social Side Shine
Social marketing is powerful, and one beautiful thing about it is that it allows you to connect with customers when and how they want. Email offers are simple to push and share via your Facebook page. Remember to put links to your social sites in all of your email campaigns and receipts so customers can find you.
Focus on Simplicity
Make it simple for your readers to subscribe to emails. Post a signup form on your homepage, Facebook page, blog, and all other places where your customers are active. You could also consider collecting birthdays of all subscribers and offer a special gift of deal. Just make sure you don't go overboard with required fields – a too long subscribe form may deter people from sharing their information.
Tell Subscribers What to Expect
Inform your readers so they know what they can expect and how often they will hear from you. Will you send daily deals? Weekly tips? Readers like information on the front end so they can decide if whether or not they want to be on the list.
Make it Scannable
If you do some research, you will find that successful people never send long emails. The same can apply to your business. Your subscribers are busy people who get a lot of emails, so it's safe to say that you don't have their exclusive attention. Instead of a long block of text, break up your content into brief paragraphs. Use subheadings and images to guide your readers through your email and make it easier to read. If you send a long article, consider adding a link so subscribers can "read more" at their convenience. Make sure the subject link you choose is to the point too.
Email marketing is a simple and effective way to reach your readers. As you work to improve your outreach, remember to have a plan. Email is a way to publish content, yes – but the content you send should help your business achieve its goals. Keep the focus on your business' values each and every time you reach out to your customers and you just may find your emails lead to increased sales.
What have you done to make your email marketing campaign succeed?
Photo via Flickr
Megan Totka is the Chief Editor for ChamberofCommerce.com. She specializes on the topic of small business tips and resources. ChamberofCommerce.com helps small businesses grow their business on the web and facilitates connectivity between local businesses and more than 7,000 Chambers of Commerce worldwide.