Social Media Changes: What Does 2014 Hold?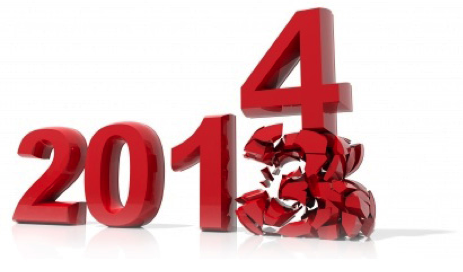 Although it may feel like social media marketing can't possibly progress any further – another year comes to a close and the evolution continues.  Did you know that 79 percent of businesses use social media for content marketing? However, a Small Business Marketing Survey revealed that small businesses ranked social media as number eight on their list of communication channels. How should small businesses redirect their marketing efforts to match industry changes the upcoming year will bring? Take a look at these social media trends & changes we anticipate the next year holds as you get your marketing plan aligned for 2014:
Investment in Social Media Becomes a Necessity
A small percentage of people still view social media investment as a luxury and a "should have" versus a "must have." However most businesses have come to terms with the need to integrate their social media efforts with their content strategy, and are seeing firsthand the impact of social media in terms of revenue, lead generation and referral traffic. As businesses experience these real and measurable benefits, it appears there will be a steady movement away from social media tasks completed by existing employees. Concentrated social media strategists who specialize in their field will be brought on board to take the reins.
Google+ Will Become More Influential
Facebook continues to be a leader in terms of monthly active users – but Google+ is gaining momentum as more small business owners view the platform as integral in terms of SEO and providing a personalized experience. Google+ now has the second highest number of monthly users and its growth is anticipated to skyrocket for both business and personal use.
Image-Centric Networks Will See Huge Success
The consistent trend of 2013 is success through sharing images and video as opposed to text-based content. Visual content's vitality as a piece of the content strategy puzzle will not waver, and Pinterest will shed its rap as a network for women exclusively. As a business, be mindful about which photos on your website and blog are sharable.
Guest Blogging for Exposure Will Become Essential
Exposure – it's everything. In addition to showing off your brand through content, businesses and marketers will also see the value of guest blogging on well-known sites. If businesses can't create and post blog content themselves for any reason, they'll seek out partnerships to help gain maximum business exposure. Blogging can be a challenge, but there are ways to never run out of blog ideas and always come up with relevant information your readers will find beneficial. 
As social media continues to be a major part of many consumers' lives, marketers should always keep their eyes peeled for new ways to engage and enthuse. While most businesses realize that social media presence is a must, expect 2014 to be the year that nearly every business finally climbs aboard the social media bandwagon – and commits the necessary time to social media efforts.
Which social media networks do you think will see great success in the New Year? Do you anticipate any that will show a decline?
Photo via smcdallas.org
Megan Totka is the Chief Editor for ChamberofCommerce.com. She specializes on the topic of small business tips and resources. ChamberofCommerce.com helps small businesses grow their business on the web and facilitates connectivity between local businesses and more than 7,000 Chambers of Commerce worldwide.