The Benefits & Risks of Social CRM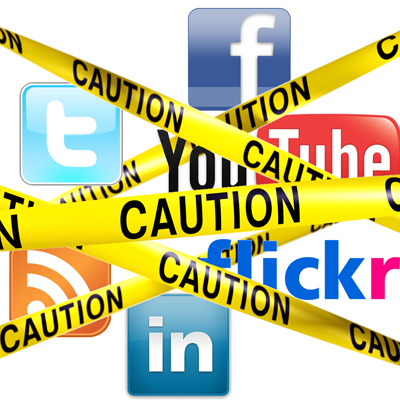 Social media includes every type of content that is generated by or shared with individual consumers in a public or group setting. This includes social networks such as Facebook, LinkedIn or Twitter, where people connect each other directly and have at least some control over what information is shared with the public. It also includes more open forms such as blogs, forums, and user-written reviews, even though many of these are hosted on corporate Web sites. Content sharing sites such as Reddit, StumbleUpon, and Pinterest are yet another version. Social media tracking systems now often extend to traditional media, such as the online versions of newspapers, magazines, radio, and television, less because those are truly social than because the technologies to monitor both types of content are so similar.
Social Customer Relationship Management (CRM)
But even though social media are now as common as other communication channels, they play a different role.  Specifically, they allow companies to initiate relationships with people who are otherwise inaccessible, because they are not paying attention to conventional mass media and are not responsive to untargeted direct messages such as bulk emails. Social media can also provide an opportunity to deepen those relationships through one-on-one interactions, while at the same time letting observers see how a company treats its customers. Finally, and perhaps most important, social media allow consumers to share their own experiences with a company, providing a more credible source of information than the company itself.
These benefits are accompanied by risks. Poorly executed communications can annoy potential customers, driving them away from relationships instead of towards them. Public visibility of formerly private transactions can illustrate problems with products and poor treatment of existing customers. Consumer reviews can be negative as well as positive, and even enthusiastic advocates can provide incorrect information about products or pricing.
This combination of threats and opportunities means that no company today can afford a hands-off attitude towards social media management. Prospects and customers will be discussing you in social media at every stage in the marketing, sales and service process, so the only choice you face is whether you'll be aware that conversation and try to shape it, or will ignore it and let it be shaped by others.  And that is really no choice at all.
To read the rest of this How-to Guide, become a Demand Metric member today!

Demand Metric's How-To Guides are designed to provide practical, on-the-job training and education and provide context for using our premium tools & templates.