Using the Web to Sell Offline Services in an Online World
By Jan Vespremi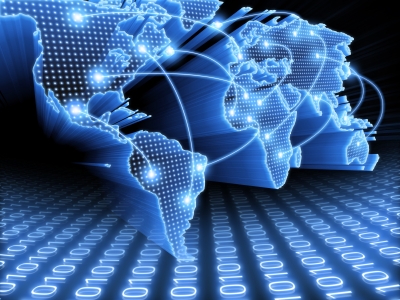 The Web has come a long way since the days of BBS message boards, chat rooms, and basic email. It has turned into a driving factor for selling goods and products.
There are many businesses, however, that cannot gain the benefit of an eCommerce platform. These businesses offer a product or service only available offline. It requires physical contact to complete the process.
In order for these businesses to reap the benefits of using the internet, the Web has to be treated as a portfolio. Online marketing, tactics and strategies to improve Web presence and ranking is just as important for offline businesses operating in the online world as you'd expect for those selling directly online.
The following are a few of those tactics and strategies for marketing an offline business restricted by their tangible goods.
Industry Blogging
Many small businesses often avoid heavy Web usage and marketing due to the fact they feel their product cannot make a smooth transition online. It's true that they may not be able to sell the product online, but it doesn't mean they can't sell to the customer online.
Educating consumers through the use of blogging will give individuals a firm picture of what they can expect if/when they decide to pursue a business. A blog post can share the intricacies, features, and benefits of the product or service which will generate interest. Nurturing leads by giving them valuable, industry information will increase the likelihood of converting them on a sale.
To use blogging as a vehicle for lead generation, consider:
· Writing tutorials on how to use a product or service you offer
· Interview industry professionals and leverage their reputation to build your authority
· Hold Q & A sessions with your customers and respond via blog post
· Conduct webinars and online meet ups to educate interested parties about the business
For example, RiverPoolsandSpas.com is a pool installation business that has created hundreds of blog posts related to their industry. Their blog covers a wide array of topics from pricing and design to history and landscaping. The blog pulls in parties doing research, hooks them on information, and drives them through the funnel to become a customer. They offer an offline product but utilize the Web as their tool for marketing.
Comparison Shopping
Did you know that 86% of consumers use search engines before making a purchase?
An increasing difficulty with conducting the research process is the sheer amount of websites, products, and services out there. For this reason we now greatly rely on comparison shopping portals.
A comparison shopping site gathers everything about a product, service, or business and neatly packages it in a fashion that makes it easy to read and understand. They save time for the consumer.
To use something like this, with your business, consider:
· Creating a page on your business website which compiles and shares competitors information
· Writing regular blog posts about the differences in the industry
· Utilize a review system that lets consumers sort and read reviews about the competition
· Record and publish online video reviews from customers comparing their experiences
For example, a website like SecurityChoice.com compares and shares examples of pricing and features of businesses in the security industry. The site leverages reviews and pricing guides to educate the consumer and give them a better idea of their options when seeking products/services from this industry.
Local Optimization
Local optimization is employed to increase search rankings, reputation, and consumer engagement on a local level (generally within the city boundaries).
A business optimized for local search will appear higher in search results when consumers use industry keywords when conducting online research. This higher rank directly leads to the businesses' ability to develop a stronger reputation, online and offline, through reviews. The larger Web presence leads to the ability to engage with an increased number of consumers through social channels.
A few of factors and strategies to consider, if your business falls under this type, are the following:
· Use online profiles such as Google+ Business or Facebook fan pages for a business portal
· Solicit and leverage online reviews through Yelp or MerchantCircle
· Proper website structure and page signals such as phone number and address
Examples of this strategy can be found frequently employed by small mom & pop restaurants which do not handle online ordering. These businesses strive to increase their rankings within the area which leads to a great bump in sales and referrals from the regulars.
You too, can use the web to sell offline services in an online-driven world. What tips do you have for small businesses starting out in the Web?