How to Write a Business Strategy Plan
In any business you are involved in, stakeholders will want to know how you wish to utilize resources in order to have success. They will want to get beyond the business plan that they invested in, and will want to see your actionable steps.
In order to provide this information, you need to develop a business strategy plan. This is a document that outlines your intentions, visions, and objectives along with the means you will use to align them with your daily operations.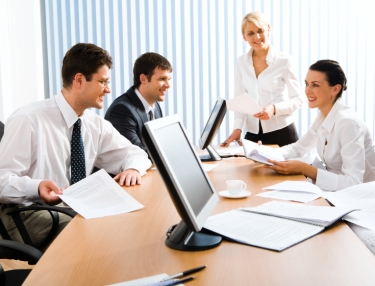 The first piece of advice for writing your strategy plan is that you should not start from scratch. This might not have occurred to you because your business is unique so it would assumedly need a unique plan. The reality, however, is that many templates are out there to help you create an effective plan that is well-structured and includes all of the necessary information just by customizing an existing document. The innovation and technology available in today's business industry make it simpler than ever for you to create plans and presentations with tools and templates that are available online.
Any effective business strategy plan should include some basic elements. You will need the executive summary, of course, which will provide an overview of the entire plan. After this, you will need to complete the internal and external analysis plans, and customize a section for your KPIs and strategic objectives. Finally, you will need to define goals, targets, measures, and initiatives. This includes the implementation of scorecards and scorecard strategy maps. If you find a template that includes all of these elements, all you will need to do is customize it to fit your company, fill in the blanks, and send out the report to the people who are invested in your organization.
If you feel so inclined, there is nothing that is preventing you from writing your own strategy plan from scratch. Thanks to templates, however, it isn't necessary. If you take a few minutes to find an effective, credible business strategy planning template, you will quickly see that it covers all the bases and gives you the resources that you need to keep everyone informed of where your business stands and where it intends to go in the future. You don't actually have to sit down and learn all about plans and write one of your own when you have tools such as this on your side.