Preparing For A Marketing Plan Presentation
Although building a successful business and marketing plan is an important step for your business, presenting those plans to the right people is also very critial. A presentation needs to be more than words on paper. Grabbing people's attention is part of the plan, and to do this you have to make sure that everyone knows every element of your strategy. Coming up with an effective presentation is critical to that.
Your marketing plan presentation needs to cover a variety of parts of your strategy. At times, a slideshow presentation or some other type of media will be more helpful in getting everyone on board. Having a proper presentation provides you a better appearance, but it also makes sure that the right people are in on the plan and understand what comes next.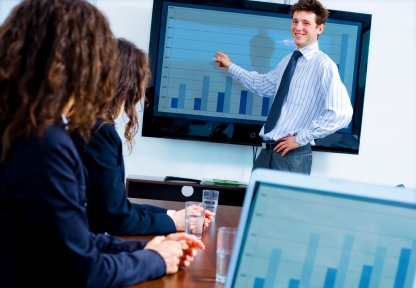 Speaking of appearances, the one you present is important. You need to make a good impression on those around you. Colleagues, executives, investors, and others that have a vested interest in your business are going to want to see you put your best face forward. If you don't have a professional, efficient presentation for your marketing plan, you might not give off the professional, successful image for your business. Without that, it will be hard to grow and succeed.
An effective marketing plan presentation will include:
-An Introduction
-Explanation of the Situation
-Objectives
-Strategy
-Programs and Tactics
-Budget and Reporting
All of these elements will come together to show off your marketing plan. Not only is this good for those who have a vested interest in your business, but it is a critical step in making sure that everyone involved in marketing knows where things are going with a particular product or service. Marketing is just one of the many steps in building a successful business and creating brand visibility, but you have to get it right to succeed.
It's important to put effort into your marketing plan presentation and take advantage of the resources and tools that you can find online. That will help you learn about templates and samples that will inspire you or give you the tools that you need to create a winning presentation with ease. There is so much innovation and assistance for today's businesses online and you need to capitalize on those resources to help your business succeed in marketing, as well as other areas.