Company Streamline With Business Operations Dashboard
With the introduction of new technology every year, streamlining company operations has come to the forefront of many companies. Now more than ever, we are witnessing companies make this a priority. Unfortunately this can also be very challenging to do.
This is one of the reasons business operations dashboards exist.  If you did not know, a dashboard is a template which allows you to receive a detailed look at multiple components of your company. One of the primary benefits is that is allows you to compile a large amount of data.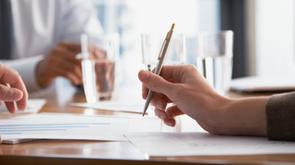 In fact, with this dashboard you can add in numbers and receive get a look into areas you are doing well in.  There are plenty of reasons to utilize a dashboard beyond just the easy of use. For one, this can save you a huge amount of money that you would spend on hiring a consulting firm to analyze your operations periodically.
This also saves time since you will not need to spend as much time organizing this data. Whether companies realize this or not, this time adds up very quickly. You can just use the pre-existing fields and punch in the info. Moreover, this also reduces the chance of error because you won't run the risk of forgetting of missing any parts.
Using a sales operations metric dashboard expands beyond providing you with the data needed to assess your operations. This allows you to strategize for the upcoming year and prioritize your company's efforts. This adds additional productivity to your team since they know that their performance is being reviewed.
All of this compounds over time. If you're ready to give yourself the ability to track, define, and manage your data then we recommend you invest time and resources into a dependable metrics dashboard. Adding a metrics dashboard will help your departments exceed expectations.