DM University: A New Demand Metric Resource
By Jerry Rackley
School is in session at Demand Metric. Today, we announce DM University, the newest and most in-depth resource developed to meet member needs. DM University course offerings are free for Analyst, Executive and Team members, but are available to anyone who wants to take marketing training online and on-demand.
DM University is a natural evolution of Demand Metric resources. We started this company in 2006 to provide marketing tools and templates, and these resources have long appealed to experienced marketers for the productivity benefits they provide. More business professionals are discovering Demand Metric tools and templates, which has created demand for more sophisticated resources.
Last year, we began delivering a series of methodologies that provide a blueprint for the use of our tools, templates and best practices to accomplish things like marketing strategy, marketing communications, content marketing or social media. Now, with DM University, we're building online, on-demand training courses that go even deeper in helping our members execute marketing strategy. As with all of our resources, the emphasis is on the practical. The DM University curriculum is designed to help people do their jobs better, not just teach concepts.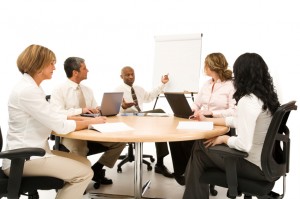 The current DM University course offerings include:
Training courses: In depth curriculums built on Demand Metric tools, templates and methodologies. These courses equip a student to execute a marketing task or function, include assessments to gauge learning and provide a certificate of completion.
Workshops: 30-60-minute examinations of marketing topics from a "how-to" perspective.
The featured training course is currently "Developing a Marketing Communications Plan", based on our Marcomm Plan Methodology, one of our most downloaded resources from 2012 and the most popular of our methodologies.
This course will help organizations develop a Marketing Communications Plan and has as goals to help:
Align your company's marketing communications with your marketing strategy and company positioning.
Optimize your communications for each audience and use the best channels to deliver your communications.
Execute your plan and measure the results.
Students taking this training course are directed to use several Demand Metric tools and templates to create a number of outputs, such as:
Environmental assessment
Audience understanding & customer profiles
Documented plan objectives
Key messages
An identified set of channels with a schedule to support communication through each one.
A marcomm budget, calendar and dashboard to measure your results.
Here's how to access the courses in DM University:
Analyst, Executive or Team members: simply contact us to request login credentials to DM University.
Basic, Pro or Premium members: login to upgrade your membership to Analyst and get free access to DM University, as well as other Analyst member benefits. In addition, courses are available for purchase directly from the Demand Metric Store.
Non-members: join Demand Metric as an Analyst member or purchase course access from the Demand Metric Store.
We encourage you to experience DM University and let us know if it is helpful.