Keeping Track of Your Schedule With A 2013 Events Database Template
Events management can be found in almost every industry in the world, primarily because in-person introductions are so important in business. When it comes to managing your event strategies, it is important to be able to streamline and utilize information at your disposal.
Events management is an important step for any business. The management of this requires more than a desktop calendar, particularly if there are several different areas or departments involved. Keeping track of inter-disciplinary events, meetings, budget expectations and even routine maintenance on software can be a nightmare if the right tools are not in place. One of the best ways to keep your information streamlined in an effective manner is to use an events database template. 2013 has just begun around the corner, and you will want to have your business in place to take charge from the start.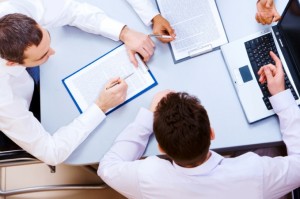 An events database template is a pre-built or custom built template that easily allows you to set up and manage events for the year. These templates will incorporate systems to help you keep track of any and all upcoming events so you can facilitate your time and resources properly. If needed, you can also monitor the budgetary restrictions or resources for each event, and even keep track of attendance.
In many ways, this type of template is an information management system that allows you to implement an office's internal and external events. You will not only be able to see upcoming events, but will also be able to use sophisticated resources to keep track of these budgetary issues, the status of the agenda, and more. You should look to choose the best type of database, as a missed event could be a missed opportunity where a business is concerned.