Finding Profit Through Sales Operations Analysis
It takes a great deal of talent and very effective resources to effectively run a sales operation. The sales department is in many ways the heart of any business, because without sales there is no revenue.
In order to implement methods to increase profit without also increasing costs, many companies incorporate some form of sales analysis software. This software allows you to develop a data sharing plan and the alignment of resources.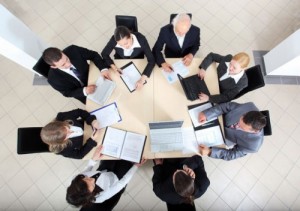 Sales operations analysis can include plans for accounting, assembly, banking, and asset distribution within the proper channels. When viewed quantitatively, this analysis will allow you to focus on primary trends in sales figures to help you understand projected profit and loss in any area. This also allows you to see what strategies may be necessary to tighten resources or to redistribute them appropriately. Essentially, the data used for sales analysis will establish the value of both the marketing and the business section of a sales department. By using the oversight of this data, you can program events and establish larger client bases.
In addition to focusing on sales, a good analysis program will allow for improved day-to-day management of interdisciplinary projects or teams, will facilitate the operational management portion of a business, interpret the data for a successful reporting system, and can even organize system and company wide training for greater success in operations. By comparing historical figures with recent trends in financial data, it is possible to establish problematic areas before they become a reality. This will provide an analyst with the information needed for improvement in performance or in sales.
Since by nature a sales operations analysis requires skill in collecting, streamlining, managing and predicting financial data for the collective improvement of budgetary concerns, it is important that these operational metrics are used properly. In order to facilitate communications between various inter-departmental sources, the metrics must allow for database applications and the implementation of sales and managerial oversight techniques. It is important that you use the metrics to develop a strategy that will increase profit and time management. The metrics can allow you to find gaps in your current service and fill that gap with profit and happy clients.