Determining Your Marketing Strategies With Online Marketing Metrics
The advent of internet has changed the way people approach the past. Increased access to high-speed internet and the popularity of social media has forced marketing managers to rethink their conventional strategies, in part because more than 239 million Americans will have access to the Internet by the end of 2012. Close to two-thirds of web users will use some form of social networking this year.
Many companies have shifted gears, and are focusing extensively on online marketing. Posting a video on YouTube, creating a Facebook page, and providing regular updates about products and special sales events on Twitter are becoming important to businesses large and small.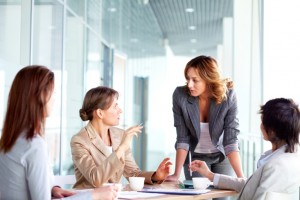 Online marketing professionals use a number of strategies to improve upon the traffic to their websites. Search engine optimization, as an example, can help improve your company's ranking on popular search engines, and it can directly impact the number of visitors looking at your site each day.
Marketing managers should take time to establish the online marketing metrics to understand the impact of what they are working on. This can also be used to plan future courses of action for your online marketing and overall company strategies.
Having thousands of hits and visitors per day doesn't necessarily translate into revenue and income. It is also very important to track conversion rates. These determine the ratio of website visitors who actually visit into website visitors. Analytic tools can help determine everything from sales to downloads on your site.
Another important online marketing metric is visitor engagement. This determines the amount of time a customer spends on your site. This was important for Los Angeles cosmetic dentist Jamie Sands, who says, "With this, we are able to improve upon our business. The higher the visitor engagement time, the greater the chance for an action."
The bounce rate is another metric that identifies the number of visitors who go beyond the first page of your website. You may also establish other marketing metrics based on the specific requirements of your organization.