Receiving Quality Proposals For The RFP Event
When you are dealing with proposals, it's important to keep in mind that what you receive directly correlate to the RFP quality issued by you or your business. In other words, preparing and writing a good RFP is key to garnering business proposals, so you want to be sure you understand the basics of outstanding RFPs before you forge ahead.
An RFP stands for "request for proposal." This is a solicitation made by a business or company looking to procure a service or commodity from potential suppliers, who can then bid on the prospect. Globally, RFPs are often referred to as ITTs, which stands for an "invitation to tender." An RFP event is valuable to any business or company because it provides a low-risk way to solicit bids, evaluate the services or commodities of the vendors, and choose the best vendor that can meet their needs.
When preparing your RFP, be sure to describe its purpose clearly as well as the goal of the RFP event. The RFP should define any requirements, mainly the commodity or service that you or your company intends to purchase. There are also other details to consider, such as what type of location does the event require. Questions you should ask yourself include: Are there any special requests or services needed? What would you personally like to have at the event or what would be an added bonus but not a necessity? The RFP should also inform potential vendors how you are going to evaluate any proposals, since they can base their bids around these requirements.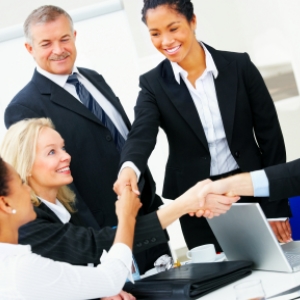 Not having these details in writing can leave room for misinterpretation, and those misunderstandings will not give you the best chance of having the event you set out to achieve. The more detailed the RFP writing, the more factual the suppliers' responses will be.
Since an RFP leads to factual responses from suppliers, you can best choose the vendor based on straightforward facts and figures, not on an emotional whim. Of course, it isn't a bad thing to have a good rapport with a supplier or vendor, but this alone can often cloud judgment. You want your decision to be backed by sound facts and logic, not pure emotion. Furthermore, writing the RFP itself forces you to plan what you're setting out to accomplish down to the last detail.
For the best success, allow vendors ample time to respond to your RFP event. Be direct and avoid any generalizations, so be very specific about any themes, activities, demographics, and other facts related to the RFP event before putting the proposal out there.