Exit Interview Forms And Doing Business By The Book
Exit interview forms are standard items on any termination checklist. Businesses perform exit interviews for a variety of reasons, namely to gather information about the employee's experience with the company. This has the potential to improve current and future employees' work experience.
In the event that an employee was terminated, however, the exit interview is a good way to reduce the risks of having that employee sue for unlawful discharge. This is because the reasons for the layoff or firing are laid out clearly in the exit interview, so you can prove that you acted in good faith when terminating the employee.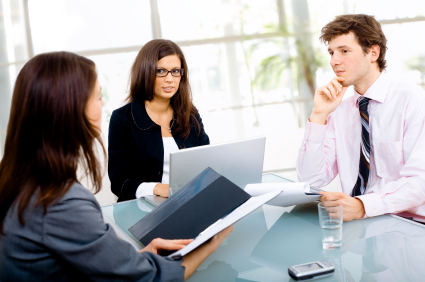 When conducting the interview with the standard exit interview forms, it is important to decide who will be conducting the interview. It's not always the best idea to allow the employee's supervisor to conduct the interview. This is because, in many cases, the employee may have issues with the supervisor and the chances of it going well are slim. Human resources can be a good option for finding the person who should conduct the interview. Some employees are afraid to burn bridges, however, and they may not open up to HR for fear of losing a good reference. The best option is to find a third party, somebody neutral to the situation, since this is the best way of getting honest feedback without the terminated employee feeling like they will be losing a good reference if they open up.
Rather than do the exit interview as soon as the employee is fired or hands in his resignation, you may want to consider waiting a week or two after the person has left the company. This allows him time to gain some perspective on his reasons for leaving, and it cuts down on any emotions that may have ran high during the termination process.
The aim of the exist interview forms is to bring out constructive criticism from the terminated employee, whether they are leaving willingly or have been let go. It's important to let the person know that honesty is appreciated, and that it will have no bearing on future references they may need from HR. You can use this data to improve the workplace, increase communication opportunities, and create an overall better work environment.