Measure Transportation Efficiency With Distribution Metrics
Having a good distribution metrics program is very important in evaluating your company's transportation and distribution processes. It is a valuable tool in business that can help improve logistics and to introduce the best practices in the industry.
A company's logistics activities are primarily about inventory and transportation. The interactions that go on between those two components affect the overall costs of the logistics operation. This is why developing efficient distribution metrics is so important, and these factors will vary across departments and locations.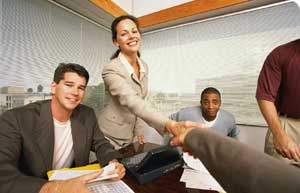 The primary distribution metrics include:
Demand Forecast Accuracy – the amount of time it takes from receiving the product to payment.
Gross Margin – the revenue, minus the cost of goods sold.
Cost/Pick – number of items pulled monthly plus benefits and compensation.
Days Sales Outstanding – the average time frame from invoice to cash receipt.
Labor Productivity – total amount of units handled and total amount of labor hours.
Payroll to Net Sales – revenue, plus compensation and benefits.
Cost of Procurement – total of goods sold, cash flow, and other considerations.
Supplier Quality – percentage of product defects.
Lead Time – timeframe from order to receiving.
Cost of Transportation – including inbound freight, outbound freight, and liquidate sales.
Other things to consider include receiving accuracy, how often the supplier is on time (or late), inventory turns and accuracy, on-hand inventory, warehouse space, percentage of perfect orders, on-time deliveries, and adjustment losses. This list includes many factors to consider in distribution metrics, but it is by no means exhaustive. This list of metrics shows the basic details considered by any warehouse operation, which can help you collect data to make improvements to the company's current processes.
A comprehensive metrics program can help a company identify current trends and clearly note where there is room for improvement. If there is a lack in supplier quality, it may be time to consider a different supplier. If the cost of transportation is too high, is there any way to combine shipments to decrease the number of loads? All of these are questions you may find yourself thinking about when reviewing the data collected from distribution metrics.
It's important to note that you should keep the customer in mind when making changes that affect distribution. When a current trend doesn't add value to the customer, try to figure out something that does. This may include adding or removing steps currently not in place, but these changes will go a long way in making your company more successful.