Winning Opportunities Decision Maker Influencers
In sales, identifying the decision maker and influencer is critical to landing a sales opportunity. It's unlikely that you will get very far in pitching the sale to someone who is not in a position to make the decision, which is why it's important to go higher up in the company to someone who does. This main decision maker has the capacity to purchase products and services.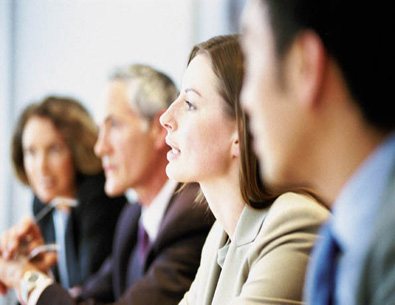 There are also certain factors that will influence a decision maker's decision. A factor may be the price, product or service availability, or even a person who stands in the way of making the sale. In many cases, a board of directors can stand in the way of the CEO making a decision as to whether or not to buy a product. This is why gaining the support of the decision maker influencer, or influencers, is crucial to your success.
Although it isn't always necessary to first gain support of the influencers, it is advisable because they will already be convinced of your service or product. In this way, when the decision maker reaches the decision to buy, the influencers are already onboard.
In the absence of the decision maker, it is a good idea to make the sales pitch to the influencers. This is always better than pitching it to someone with less authority because doing so can greatly reduce the success of a sales pitch. A successful salesperson will be able to find out who these key people or groups are within a company before making a pitch, because not identifying them can result in wasted time and failure.
Even in the smallest businesses, it's not always easy to identify the person in charge of making decisions or any influencers that may be involved. Since this information isn't always obvious, you may have to talk to non-influential assets (NIA) in the company. These are people with no influence or power to make decisions, but they do have the information you need to determine exactly who the decision maker and decision maker influencer are. An NIA can be someone who works at a lower level or on the periphery of your intended goal, but they are important to your goal, so it's best to keep an open line of communication with everyone to better your chances of success.