The Facebook Marketing Cheat Sheet
Still confused about the ins-and-outs of marketing through Facebook?  Want to discover how you can get substantial traffic on your Facebook Fan Page?  Check out HubSpot's Ultimate Facebook Marketing Cheat Sheet!  This cheat sheet will help you understand how to master Facebook for business.
According to HubSpot, "41% of B2B companies and 62% of B2C companies using Facebook have acquired a customer from it." Considering  that 50% of all of businesses are using Facebook to increase their revenue, there is reason to believe that this social media giant could help you land your next big deal!
To view the full article, click on the image below: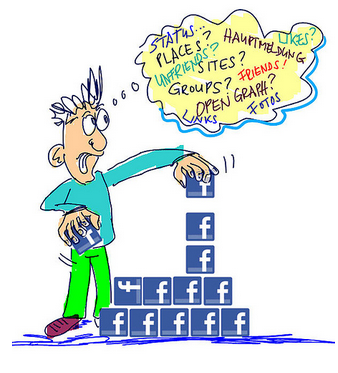 How We Can Help
If you want to learn more about social media marketing and figure out if it's right for you, take a look at these tools:
Social Marketing PowerPoint Presentation Template
Social Media Readiness Assessment
Social Media Risk Assessment Template
Top Social Media Websites Database